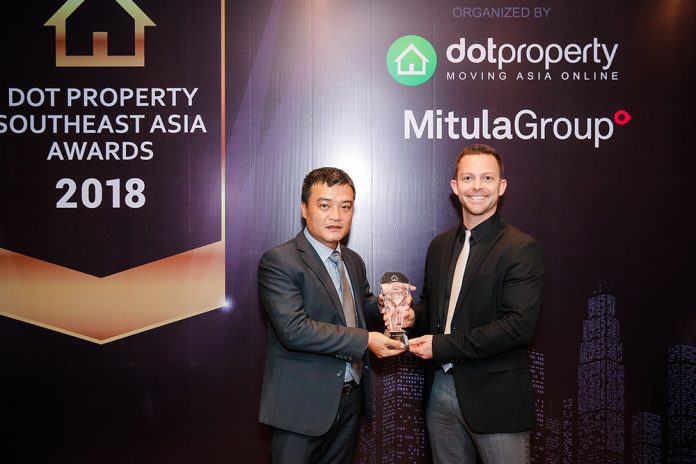 Best Innovative Developer Southeast Asia – IRB Investment JSC
IRB Investment JSC continues to lead the way when it comes to innovative property development in Southeast Asia. Driven by a philosophy to always provide customers with the best products and services, the developer works hard to ensure its projects meet the changing needs and wants of homebuyers.
In order to do this, the developer applies smart-home technology of the highest international standards to all of its projects. This is just one of the ways IRB Investment JSC infuses its work with cutting-edge technology.
IRB Investment JSC takes pride in utilising modern architecture while including the soul and spirit of traditional culture. It strives to keep its developments in harmony with the natural landscape as well. In fact, all of the developer's projects incorporate beautiful scenery and wondrous environments for an ideal experience.
This work can be seen at Phoenix Legend Ha Long Bay Hotel & Residences and Phoenix Garden Phu Yen, two of IRB Investment JSC's most notable projects. From the stunning design to the fantastic amenities, these award winning developments truly stand out.
Best Luxury Resort Development Southeast Asia – Phoenix Legend Ha Long Bay Hotel and Residences
Lauded as one of the most promising projects in Halong Bay's high-end real estate market, Phoenix Legend Halong Bay Villas and Hotel is set to be the first complex to offer exquisite experiences for residents as well as tourists staying at the hotel area of the complex. This will include access to wine cellars, cigar rooms, art galleries, rooftop bars,infinity pool, poker and bridge club, cinema as well as inclusive services such as concierge service, private luxury car service. This level of luxury is as good as anything else currently on offer in Southeast Asia.
Best Resort Architectural Design Southeast Asia – Phoenix Legend Ha Long Bay Hotel and Residence
The balanced coordination of Oriental architecture and modern design patterns results in an exceedingly sophisticated ambience at Phoenix Legend Ha Long Bay Hotel & Residence. Leading architectural design firm SDesign has created two towers that have been strongly inspired by the mental image of the Oriental phoenix motif. The two buildings were constructed to appear as the majestic beast's two wings taking off towards the East Sea.
This impressive design is complemented by the 26 villas beneath the towers that represent 26 phoenix eggs surrounded by Japanese cherry flowers. The complex not only carries an avant-garde vibe, but is also functional and resonates with all people who see it.